FBCA Kindergarten Graduation & Awards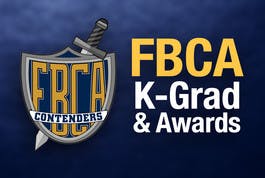 Date: Wednesday, June 10, 2020
Time: 7:00pm
Location: Faith Baptist Church - A Building
Join us for the kindergarten graduation for the kids of Faith Baptist Christian Academy. The kids of FBCA have worked so hard all year on their schoolwork so we also use this time to give awards to those kids who have worked exceptionally hard this year.
Father's Day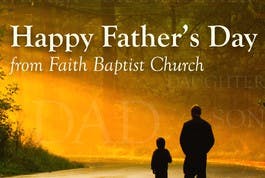 Date: Sunday, June 21, 2020
Time:
Location: Faith Baptist Church - A Building
Come join us on June 21st to celebrate our fathers and to honor all the sacrifices they made for us. Be sure to invite your fathers as well!
Life Builders Retreat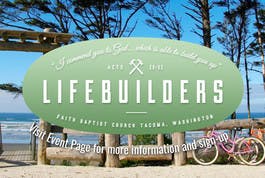 Date: Monday, June 22, 2020 -
Saturday, June 27, 2020
Time: 9:00am
Location: TBD - TBD
This year will be our 6th annual Life Builders' Retreat, a special getaway for our single young adults (post high school to age 28). It's a great...